The Renter Screening Process for Bethesda Area Investment Properties
AW Manage serves the Bethesda, Montgomery County and the Washington DC Metro area
Placing the right tenant in your Bethesda rental property is one of your most important responsibilities as a landlord. Many investment property owners get help from a professional management company because they have more extensive resources and a lot of experiencing separating good tenants from bad tenants. The right tenant will pay rent on time every month and help you maintain your property. The wrong tenant can cause property damage, neglect to pay rent, and cause legal and financial problems for you. If you're going to screen tenants yourself, make sure you know how to look for the most qualified renters.
Tenant Financial History: Credit and Evictions
The first thing you need to do in your screening process is to check eviction records. Do a nationwide search so you can be sure your prospective tenant has not been evicted in the recent past. You'll also want to look at credit. You don't need a tenant with a perfect credit record, but you don't want to see any judgments, debts owed to other landlords or property management companies, or a history of unpaid utility bills.
Income Verification and Employment History
You'll need to make sure your tenants earn enough to pay rent. Ask for verification of income, such as pay stubs, an employment contract, or tax returns if your prospective tenant is self-employed. Contact employers to verify any of the information you have on the rental application, especially title, salary, and the length of employment.
Look for a Positive Rental History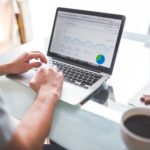 It's important to talk to current and former landlords. Call them and establish that you're actually talking to a landlord or a property manager. Under-qualified tenants are famous for providing phone numbers for their friends and family members when they know they won't get a good reference from their landlords. You need to make sure you're talking to the right person, and you want to ask a few pertinent questions. Find out if the tenant paid on time, took care of the home, and gave proper notice before vacating. Ask if any damage was left behind and if the tenant had pets.
Criminal background checks are also an important part of your rental screening process. You don't want to rent to anyone with a history of violent convictions or drug offenses.
Be thorough with your screening process and if you need help, please don't hesitate to contact us at AW Manage. We screen tenants all the time, and we know what to look for in a good renter.