Why Investment Property Owners in Bethesda Need Professional Property Management
Successful real estate investing requires a smart, proactive team of professionals. While you might be tempted to manage your own investment property, doing so could end up costing you a lot of valuable time and money. Most investors have other jobs, family responsibilities, and passions that require their time and energy. Trying to manage a property while living your life can result in important things falling through the cracks, and costly errors being made. Today, we're explaining why you need professional property management in Bethesda and the Washington, DC area.
Property Management DC: Marketing and Leasing a Home
A professional property management company understands the local market and can take care of all aspects involved in preparing a home for rent. Your property manager will price the property correctly, make sure it shows well, and manage all the advertising and marketing. Once a tenant shows interest, an application will be filled out and thoroughly screened. Individual landlords have a hard time screening as meticulously as a professional management company. We will conduct extensive background and credit checks, talk to former landlords, and verify income. Before the tenant takes occupancy, your property manager will do a walkthrough and document the condition of your home.
Property Management DC: Ongoing Responsibilities
Once a tenant is placed, your rental properties will be protected and maintained by your professional property manager. You can expect detailed, transparent accounting that documents all of your property's income and expenses. You'll have access to licensed and insured vendors and contractors who can handle maintenance and repairs quickly and professionally. A good manager will preserve the condition of your home, collect rent, manage your tenant relationships, and handle tenant turnovers. You can enjoy a hands-off approach to real estate investing.
Property Management DC: Increasing ROI
The most important job of your property manager is to increase the ROI on your investment property. Your manager has the resources and the experience to increase your cash flow by maximizing your income and minimizing your expenses. With the right property manager in place, your rental properties will produce every day, and their performance will exceed your expectations.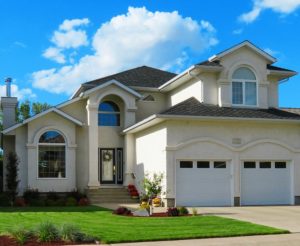 If you have any questions about professional property management in Bethesda and the DC area, please don't hesitate to contact us at AW Manage. We'd be happy to tell you more about the advantages of professional real estate management.