Are you a landlord in Takoma Park?
If you are a Takoma Park Landlord and currently have a rental property in the City of Takoma Park, you need to make sure that you are aware of the specific rental laws that in place since they differ from those of Montgomery County.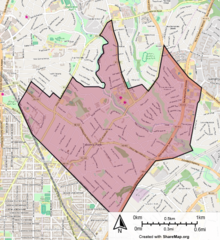 The City of Takoma Park requires the licensing of all rental housing.
There are three types of rental housing licenses issued by the City of Takoma Park — annual, biennial, and temporary. The most frequently-issued license is the annual license, which is valid for a 12-month period and runs from January 1 through December 31.
1) Rental Housing License Application
A license application will need to be completed before the issuance of a new rental housing license, the renewal of an existing license, or the transfer of a current license to a new property owner.
Takoma Park Rental License Application
2) Rental Housing License & Transfer Fees
A license fee, based on the number of rental units in the property, must be paid in full before the issuance or renewal of a required license. The cost is established on an annual basis and cannot be prorated or waived. A transfer fee is required when transferring ownership of a rental property. The license fee for 2020 is $110 per unit.
3) Lead Poisoning Prevention Compliance
State law and the Maryland Department of the Environment (MDE) lead poisoning prevention regulations require the registration and/or certification of all rental housing properties built before 1978. All rental properties built before 1978 must be registered with the MDE, and a copy of the MDE Certificate of each rental unit must be on file with the City before a license is issued.
If AW Manage LLC manages your property, we take to ensure that the property is registered with the MDE from the start and ensure that the registration is renewed annually.  
4) Property Inspection
The City Code requires the inspection of all rental units to ensure compliance with the City's Property Maintenance Code. Inspections are conducted by Montgomery County's Department of Housing and Community Affairs (DHCA). Identified code violations must be corrected before the City will issue a license. The City will request an initial inspection from the County upon receipt of a completed Rental Housing License Application and fee payment. Rental property owners and managers will be contacted directly by County inspectors when it is time for the annual or biennial re-inspection.
Failure to correct the identified violation promptly may result in the issuance of a citation and a fine and/or the revocation or suspension of an existing rental housing license.
5) Landlord Certification
The owners of all rental housing properties — or their registered agents — are required to be certified by the City before the issuance of any rental housing license. The certification process is designed to provide landlords and their agents with a working knowledge of the laws governing the management, operation, maintenance, and sale of rental housing property in Takoma Park.
The Takoma Park Landlord Certification is obtained by passing a web-based course. The average completion time is between 1-1.5 hours, and participants may stop at any time and resume later. 
If AW Manage LLC manages your property, you would not need to take any of these classes since we are a certified Takoma Park landlord. 
Owning a rental property requires an intimate knowledge of the laws and regulations surrounding it.   AW Manage LLC takes great pride in ensuring all our rental properties are properly licensed.
If you are not sure of the process, or are looking to free up your time by having AW Manage take over the management of your home please be sure to reach out through the link and we will be in touch shortly.
Main Lead Form - 6 part form