Why Do Bethesda Rental Home Owners Need a Property Management License?
AW Manage serves the Bethesda, Montgomery County and the Washington DC Metro area.
As a landlord in Bethesda, it's critical that you pay attention to code enforcement when it comes to your rental property. Lately, there has been some confusion about whether you need a property management license to rent out a home. While you don't need a broker's license, you do need to be sure your property is licensed and registered in order to rent it out in Bethesda.
Property Management Bethesda: Maryland Laws
Property managers do not need to have any kind of license in the state of Maryland. However, when you're looking for professional property management, it's a good idea to choose a company that has licensed brokers on staff. It gives you extra peace of mind because you know you're working with educated, qualified professionals. It also gives you recourse if you believe you are treated unfairly. The Maryland Real Estate Commission can step in and help you out if you're working with a licensed agent.
Property Management Bethesda: Montgomery County Laws
While Maryland does not require any specific license for a person or a company providing property management services, and you aren't required to be licensed in order to rent out your investment home, Montgomery County has its own requirements. Montgomery County Code Chapter 29 addresses landlord tenant regulations. It states that a rental license must be issued to any property that a homeowner rents to tenants. You'll need to obtain your license and register your property through the Department of Housing and Community Affairs.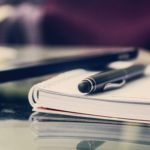 One of the best ways to ensure your property's code enforcement is to work with a professional property management company. We can protect you and your investment, and make sure you and your property are compliant with all state, local, and federal laws.
If you have any questions about what's required to rent out your Bethesda property, please contact us at AW Manage. We'd be happy to tell you more.