Montgonery County landlord DIY Property Management Tips for Success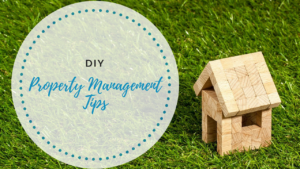 Do it yourself (DIY) property management is difficult, but it's not impossible. If you have the time and the resources to self-manage your investment property, we have a few tips that will help you be successful.
Do Your Math
Whether you're preparing to buy rental properties or you're deciding if you want to rent out the home you've been living in, make sure you understand the costs and the benefits. Make sure you have done your math and crunched your numbers. Figure out whether the property will be a good investment, and if you'll earn enough cash flow to cover your expenses. Do some budgeting and be prepared to plan for maintenance, emergencies, and vacancies. Landlords tend to think about the financial aspect of investment property too late. You don't want to oversimplify the situation and focus on the cash that will come in with rent every month. Look at the big picture.
Understand Property Condition
Take inventory of the property before you put it on the rental market. You have to know how old the roof is, when the appliances will need to be replaced, and how well the windows work. Plan for the major repairs and replacements that will inevitably come down the road. Even a new home in great condition will need maintenance on occasion. Be prepared and proactive; deferred maintenance will only cost more and be more complicated.
Prepare the Property
Your home needs to be competitive on the market. Make sure it's prepared to attract high-quality tenants. Put a new coat of paint on it, and make sure the flooring is in good shape. You want to be sure the smoke detectors work, and the air filters have been changed. Your tenants will need things like plungers, fire extinguishers, and working light bulbs. When everything is properly maintained and already in the home, you'll have faster turnovers and a lower vacancy rate.
DIY Property Management vs. Professional Property Management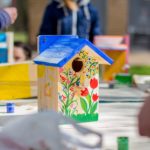 If you're interested in real estate investing, you need to be prepared. When you have enough experience in real estate and property maintenance, you can do it yourself and be successful. However, smart investors know that professional property management provides a number of advantages. In addition to better protecting your property and placing reliable tenants, property managers can help you earn more and spend less. They also provide you with peace of mind and more time to spend on the things you'd rather be doing.
If you have any questions about property management in Bethesda or property management DC, please don't hesitate to contact us at AW Manage. We'd be happy to help.